Hudson Soft annonce un nouveau Bloody Roar en nous préparant une opération de com' 99% Twitter et c'est bien parti pour faire du buzz !
Des hashtags : #BloodyRoarProject2012 #BloodyRoar5 #BloodyRoar
Des Infos :
Au 01/10/11 :
Le core-cast (personnages principaux) des jeux précédents sera présent, dont Hans, Mitsuko, et Greg (pas encore de nouvelles de Yugo, Alice, Gado, Long, Bakuryu et Uranus), ce sera un jeu sur disque, sur curgen (PS3/360), avec des costumes (et peut-être des options de customisation).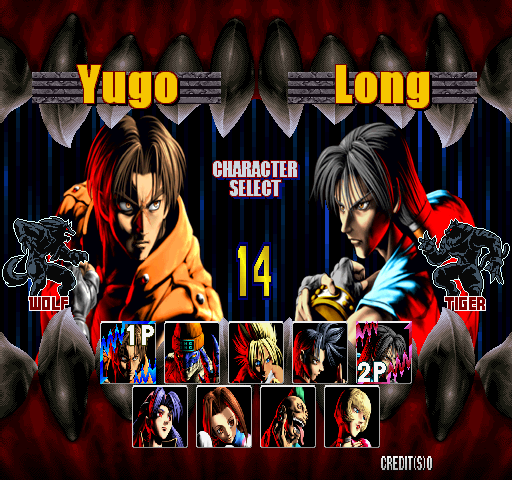 EDIT du 02/10/11 :
Après 3 personnages du core-cast confirmés hier : Uranus, Long et Yugo sont ajoutés au cast de BR5, Jenny et Gado ont été cités dans le cadre de tweets à propos du scénario.
Cronos et Ganesha ne sont eux pour l'instant pas prévus au programme, mais d'autres personnages sont en chantier.
Le jeu qui sera un reboot de la franchise est prévu pour une sortie calée pour janvier 2012 (c'est optimiste…), mais il n'y aura pas de version WiiU.
On attend des croquis donnant des indications sur le character design.
Hudson Soft regardera les résultats des sondages postés sur : http://bloodyroar.webs.com/
(le gros fansite anglophone).
Les Tweets :
@HudsonSoftLtd ハドソン [Hudson Soft] New Bloody Roar sequel, is in production! we'll post more soon! 😉 #BloodyRoarProject2012 #BloodyRoar5 #BloodyRoar Read and Retweet! 😉
@DatRoyKoopa Rest assure the original cast is in, story is unavailable at the moment, disc release. Hopes this helps! =)
@Alisabubz Costumes are always available 🙂 Character customization… ;( we can't say, we do apologize.
Hans, Mitsuko, and Greg will Return! #BloodyRoarProject2012
@ZeroTheNinja Yugo is core. =)
@RetroDLC More of a Reboot 😉
We will be posting sketches/models soon! =)
Oh Ganesha! ;P He's taking a break RT: @WorkingClassGMR please return Ganesha. Pretty please. #BloodyRoarProject2012
Hehehe ;P RT: @JennyAkemi Already imagining how graphics and story for #BR5 will be!!! *____*~ So nostalgic!!! Wanna Jenny + Gado love story
Oh Cronos ;( Taking a break, Uranus is confirmed! =)
@IncredibleTub LONG the Tiger ;P
@Chamillisoldier New characters are in the works.
Hopefully by January! and no wii u =( @videogame554
@JoshWong17 Wii U ;( Too many issues.
Check out and join this cool Bloody Roar fansite! http://bloodyroar.webs.com/