Capcom chouchoute son bébé en essayant de le faire re-rentrer dans le cœur de la communauté.
Comme vous le savez le build qui présentait le Pandora System a eu TRÈS mauvaise presse partout où il a pointé le bout de son nez.
Voici donc X The Line (« cross the line », oui : le jeu de mots est pourri…), une tentative assez désespérée d'élargir l'audience du jeu; plus de détails sur le Gem System et trois nouveaux trailers présentant cette fois-ci des personnages de Tekken (je parie sur Miguel, Paul et Zafina).
Le visuel de la version collector du jeu est maintenant disponible :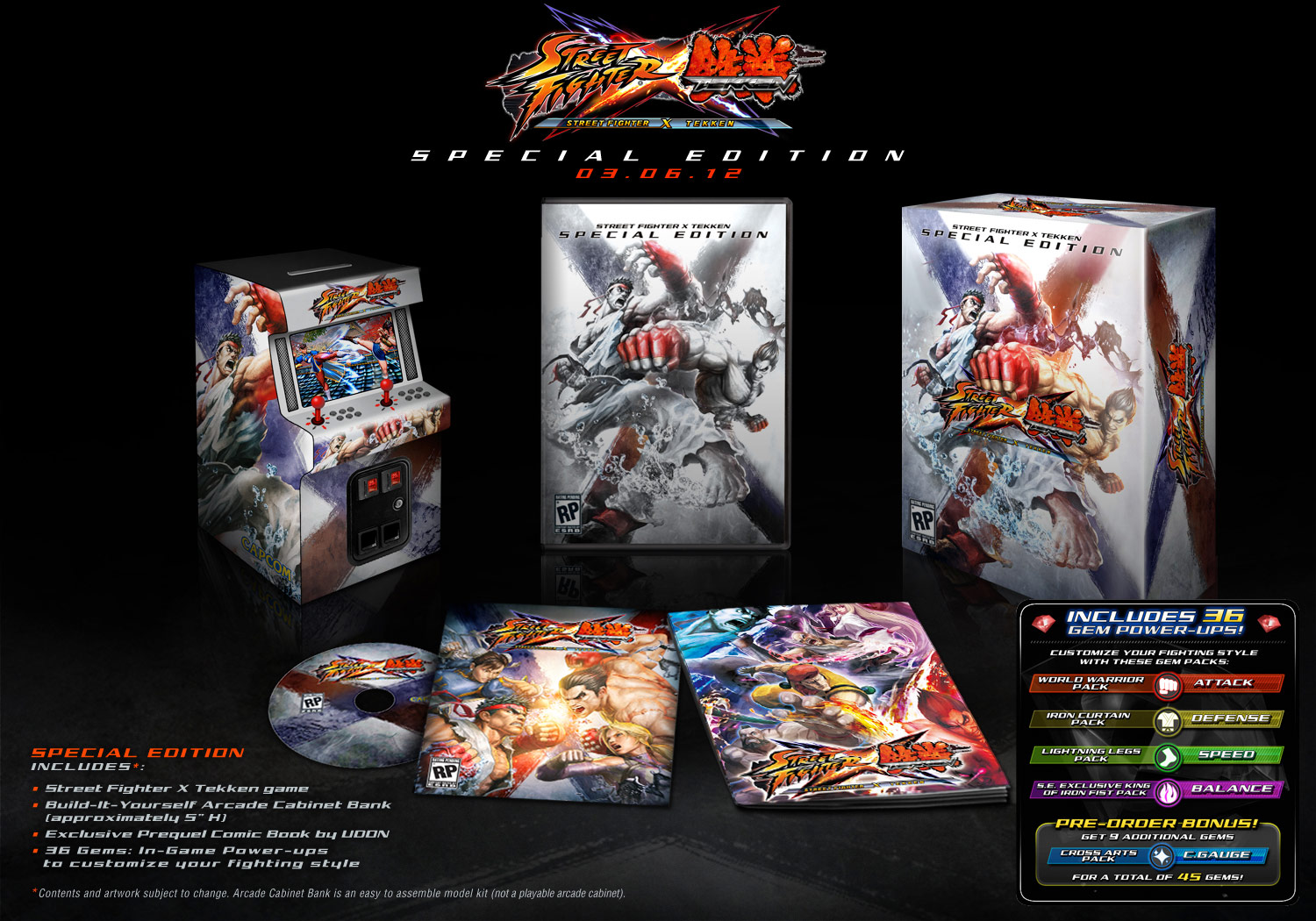 Pour les curieux, le site officiel est mis à jour avec des images et vidéos de Rufus : http://www.capcom.co.jp/sfxtk/character.html
X The Line #1 with Andrea Rene
httpvh://www.youtube.com/watch?v=P5N6ZMcBX2I
Le Gem System
httpvh://www.youtube.com/watch?v=FE5CpqlOze0
httpvh://www.youtube.com/watch?v=4w8tN7ACERw
Trois nouveaux trailers pour « deviner des personnages »
httpvh://www.youtube.com/watch?v=1IDKn6G2k4I
httpvh://www.youtube.com/watch?v=KaAWjgWFL0k
httpvh://www.youtube.com/watch?v=Nc9XrIQoeNE